MARTIN BLADH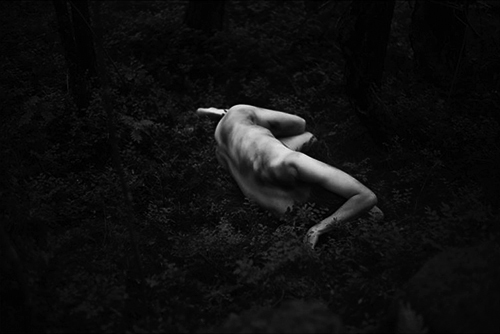 Martin Bladh is a Swedish artist of multiple mediums. His work is dark, visceral, hypnotic and disturbing, laying bare themes of violence, obsession, fantasy, auto-eroticism, self-mutilation, domination, submission, narcissism. Further beyond that, there is also a tribal, base, essential quality to his work, a kind of saving grace which grounds his art and makes it extremely rare and extremely valid.

As a musician and performer Martin Bladh is probably best known from his involvement in the post-industrial band IRM and avant-garde unit SKIN AREA. With his musical solo project he explores more personal themes. His performance on the Epicurean Escapism Festival will be a combination of his latest works "To Putrefaction" and "The Island Of Death". Furthermore he will show his work in the visual arts (in collaboration with the photographer Karolina Urbaniak) in the accompanying exhibition and present his latest videoworks.

On the occasion of the festival the "Epicurean Escapism I" CD/DVD compilation will be released. It includes a DVD collecting a variety of Martin Bladh`s video works (90+ min.), ranging from his first short film "Pig and Tomboy" (2005) to the conceptual installation video "DES" (2009), as well as a 24-page catalogue with essays & artworks by Martin Bladh.

website

MORTHOUND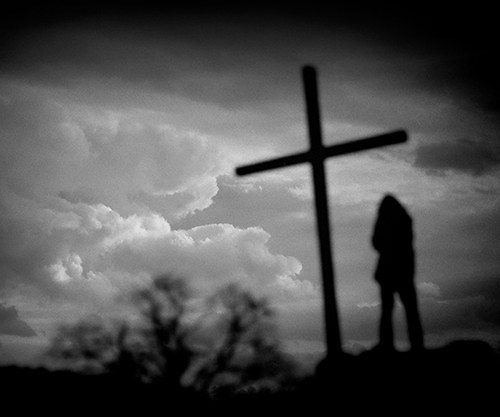 Benny Nilsen started Morthond (originally without the "u") as a 15-year-old and released the "Death time" cassette on the Cold Meat Industry sublabel Sound Source just a year later - a sought-after collectors item today. What followed then, were three seminal CDs for CMI (that have long been unavailable as well) on which Nilsen kept reinventing the Morthound style before he called it quits in 1996. He then continued to work under the "Hazard" moniker before taking to his actual name, releasing mostly on the british cult label Touch. Nilsen, having meanwhile relocated to Berlin, is nowadays recognized as a leading artist in the area of field recordings and electronica with a sophisticated, academic approach.

discogs | video

LAST DOMINION LOST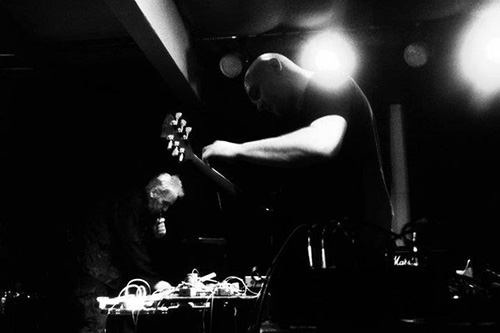 Last Dominion Lost has existed since 1992, formed out of the ashes of Merge (a project created by Dominik Guerin, founding member of SPK, and Jon Evans). With the inclusion of John Murphy (ex-SPK, Krank, Shining Vril), the transition was complete. In April of 1992 the recording sessions for what was to become "The Tyranny of Distance" began (released on Germany's Tesco Organisation). 16 years later, the opportunity arose to reform the slumbering project. With the welcome addition of Ash Wednesday (Crashlands, Einstürzende Neubauten) and Julian Percy (Ratbag) initial recordings and rehearsals began in May of 2008.

On friday 22nd of August Last Dominion Lost will present their second album "Towers of Silence". The CD/LP includes new recordings from 2009 to 2014 and will be released by The Epicurean and Silken Tofu.

bandcamp


HUMAN LARVAE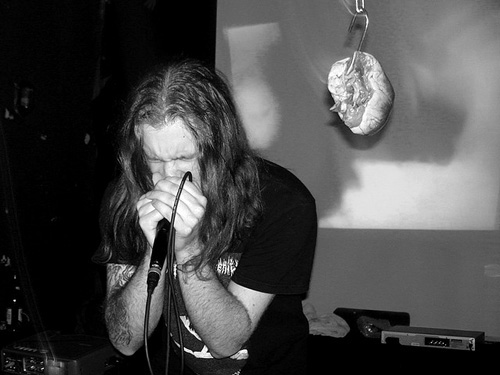 Active since 2005, Human Larvae has made his mark in mixing multiple industrial subgenres to his own twisted, doom-laden mix of gloomy power-electronics. An obsessive journey through collpasing human relations and spiritual downfalls culminating in an abrasive soundtrack towards a destination unknown and insecure.

website | video


ANENZEPHALIA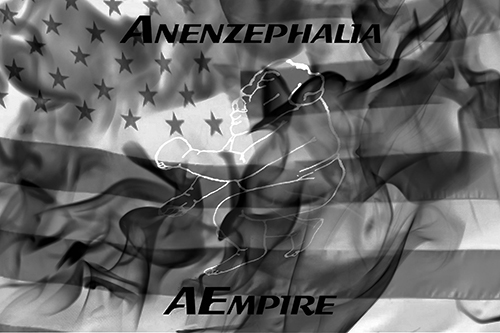 Anenzephalia presents: AEmpire
Annus mirabilis imperii americani CCXXXVIII/MMXIV: Where the sun never sets and the terminal chiliasm rises.
Eventually as one of the yet remaining anencephalic steps an inside look taken from outside.
On behalf of the Noehaem Untergrund Bewegung: B/M

video

SOPHIA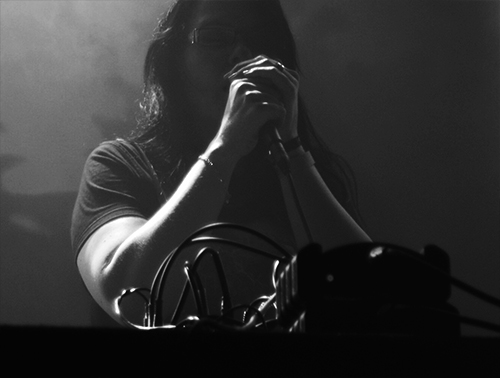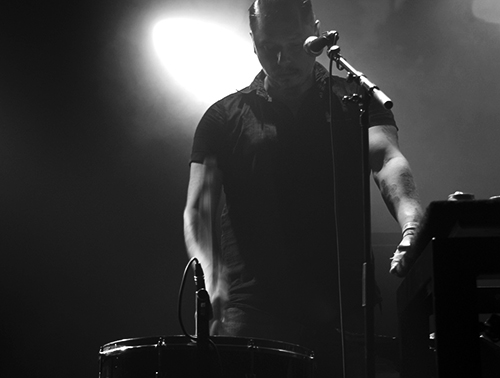 Sophia started in 1997, when Peter Bjärgö recorded plenty of songs as a side project to his regular project. Those songs were unfortunately destroyed, but the thought of a harsher side project blossomed again in 2000. With albums like "Sigillum Militum", "Herbstwerk", "Seduction of Madness", "Death, Dumb and Blind", "Spite" and "Deconstruction of the World", Sophia became known for its harsh, powerful, industrial sounds.

For the first time Sophia invades Berlin on August 23rd 2014.

discogs | video


CON-DOM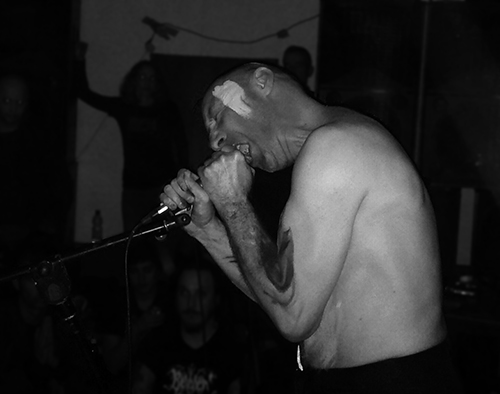 Mike Dando, based in the north of England, has been active since the early 80es with his power-electronics project CON-DOM. After the video presentation at the Epicurean Escapism Festival last year he delights us now with one of his notorious, confrontational performances.

On the occasion of the festival a limited edition of the Con-Dom "We who were living are now dying" DVD in digipack with woven patch will be released by Silken Tofu, The Epicurean and Peripheral Records.

video | discogs


MEGAPTERA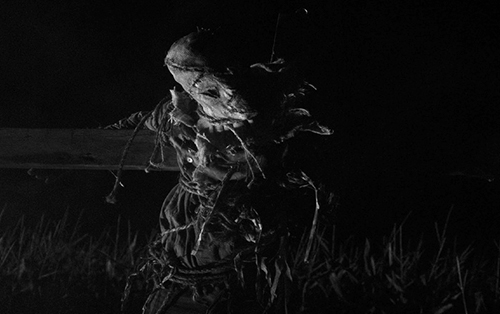 Megaptera is a long-running unit, founded in 1991, discontinued in 1999 and resurrected in 2014 for the "No Good Deed Goes Unpunished (A Tribute to Stephen Petrus) 2CDr" compilation on Malignant Records. It was one of the first to be associated with Sweden's revered Cold Meat Industry label. Somewhere between Archon Satani, In Slaughter Natives and Brighter Death Now, Megaptera is a reflection of a time when insanity, violence, lies, deceit, war, disease and death rule the planet.

Second show in Berlin after 2001 (Consecration 1, March 3rd at Stellwerk with The Protagonist & Des Esseintes).

video | discogs


KOMMANDO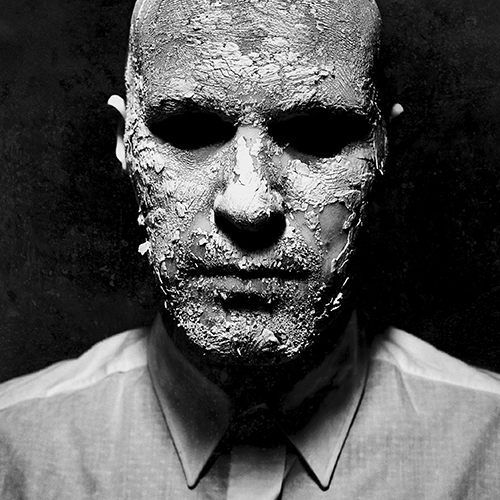 Kommando is Dan Courtman`s Pre-Thorofon project and can be filed under raw, haunting power electronics. Besides two cassette tapes they had released two CD albums "Necroinvasiv" (2007) and "Crimefactory" (2009). After many years of hibernation Kommando finally return with a new album, to be released in Spring 2014 on the label Ant-Zen.

discogs


THE GRIMSEL PATH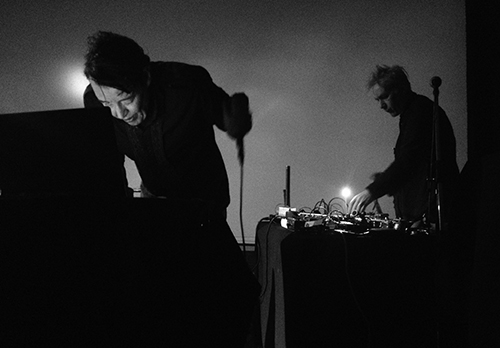 With their new project The Grimsel Path John Murphy and Jon Evans (Last Dominion Lost) team up again to further fathom their industrial roots – this time they tread more obscure and weird paths.

video


BRUT
BRUT is a solo project of Sonia Dietrich that was conceived in anger in response to the inequity of women's role in social media and the post-industrial music and art scene. BRUT is a "non-art" project – BRUT is oxygen.
BRUT performances are a combination of self-made film, sound and body activism. Each performance is a reflection on women's position in society, in different countries, cultures, ethnic backgrounds, social and economic positions.

website